NZ's Team to Motocross of Nations 2014
This Media Release on NZ's Team to MXoN is brought to you by KTM NZ

Team NZ 2014 MXoN Scott Columb, Hamish Harwood and Hamish Dobbyn: Catch-Up Interviews. This NZ Team MXoN Media Release is brought to you by KTM NZ.
NZ's Team of Scott Columb(Yamaha), Hamish Harwood(KTM) andHamish Dobbyn(KTM) have been selected to represent their country and sport at the most prestigious Motocross event the Monster Energy FIM Motocross of Nations at Kegums, Latvia on September 29th and 30th.
With fly out day close, all 3 riders remain honored to be selected racing in their respective classes: Scott Columb (Team Captain) Open, Hamish Dobbyn MX1 and Hamish Harwood MX2.
With overseas race experience on each rider's profile NZ's Team of 3 are determined to rise to the challenge of competing against the World's best. This is what it means for the guys:
Scott: 'Representing your country in your chosen sport is a huge honor. I feel a lot pf pride at this event of who I am and where I come from. Racing the World's best Motocross riders is awesome'.
Hamish Dobbyn: Definitely the privilege of representing my country is something I'm excited about. It's the only event of the year that the top 3 riders from each country compete as a Team. These riders we have all watched on TV and looked up to over the years. I'm excited to be on the line with them'.
Hamish Harwood: 'I think for me the most exciting part is just to be at the event. I have been at the MXoN as a spectator in 2012 and the atmosphere is just crazy, so to be a rider at the event is going to be such a buzz!'
In keeping with NZ's 30 year history of competing at the event dubbed 'The Olympics of Motocross' Scott Columb, Hamish Dobbyn and Hamish Harwood have plenty of expectations on what they want to achieve on and off the track.
Scott:'Motocross of Nations is a Team event so for me qualifying will be key, and finishing all motos as strong as possible'.
Hamish Dobbyn: 'I guess the biggest thing on the track will be for each of us to qualify in the top 20 Teams. Off the track I want to go into the event with an open mind as it's my first MXoN. My priority is to stay focused and continue working hard with my trainer Mike Barnes so that when I arrive in Latvia and head to the line I know I am capable of performing at my utmost best'.
Hamish Harwood: 'It's a hard one to put expectations on anything at that level with all the top riders of the world competing at the event. The only thing I expect of myself is to race like I know I can and that should get some good results. Off the track I hope to take in the same atmosphere that I saw 2 years ago which was unreal!'
All 3 riders pride themselves in continuing a long association of Team NZ's riders at Des Nations and the latter re-named Motocross of Nations event.
High accolades have been achieved at the event dating from 1984 when Tony Cooksley, Daryl August and Mark Haines flew the first Kiwi flag. Then records set by Shayne King (11x representative), Darryll King (8x), Josh Coppins (14x) along with Ben Townley, Daryl Hurley and Cody Cooper makes an impressive following.
With podiums in 1998: Darryll King, Shayne King and Josh Coppins at Foxhill England, 2001: Daryl Hurley, Josh Coppins and Shayne King at Namur, Belgium and in 2006: Josh Coppins, Cody Cooper and Ben Townley at Matterly Basin, England NZ's 3 riders remain focused on the challenge ahead.
Scott: 'I will give it my all, I feel a lot of pride at this event of who I am and where I come from. Racing the World's best riders is awesome'.
Hamish D: 'Getting the chance to be one of the 3 riders to represent our country at the biggest annual event in the sport and to line up with those riders that so many of us look up to is definitely something most riders think about throughout their riding career. To be selected to go and do the task is pretty awesome!'
Hamish H: 'With NZ putting out such great riders in the past and getting such great results it makes for such a good feeling to be picked to represent NZ. But it also puts a lot of pressure on us to do well as NZ has such a good reputation at previous Motocross of Nations events'.
Monster Energy FIM Motocross of Nations September 29th, 30th 2014.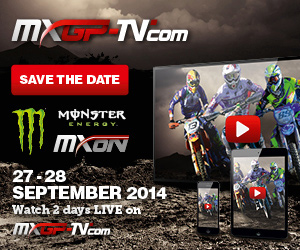 Lynn Valk gained new level of confidence, race-craft and mental fortitude competing in EMX Women Championship Series wrapping up 3rd Overall on podium last weekend at Arnhem, Netherlands. Having produced
This Series titled 'Racing Dirt to Road' tells the stories of unique individuals whose drive, passion and fierce competitive spirit pushes boundaries of what is possible to achieve results at
2021 Women Motocross World Championship: Profile Nancy Van de Ven has achieved top 5 results competing in past 9 consecutive WMX Championships, with best finishes of 2nd Overall in 2016, 2018,